Bar T Bar Ranches
The Southwest's Largest Selection of Southern Balancers®, Balancers® & Angus Bulls
---
We produce seedstock for the real-world cattlemen using a proven composite Angus, Red Angus, Gelbvieh program. Reproductive traits are first and foremost in our breeding program. Balancers® provide the carcass quality of the Angus and Red Angus with the great fertility and maternal characteristics of the Gelbvieh. Every cow produces a calf every year in big country within 45 days or she is gone — no excuses.
---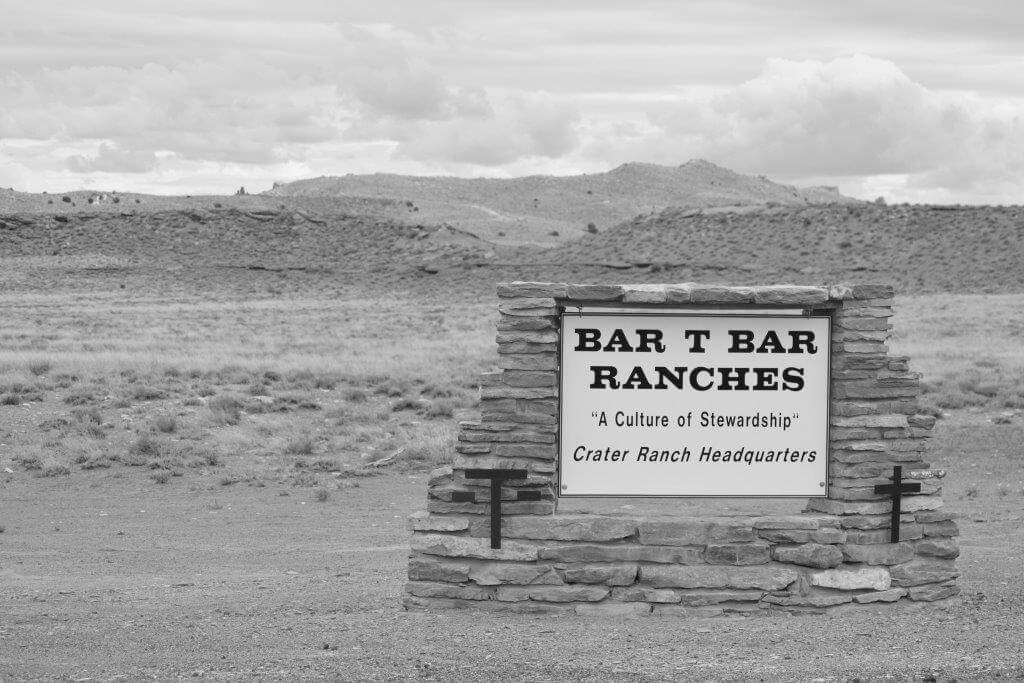 ---

---
Annual Bull Sale
April 10th, 2021 at 1 pm
---
THANK YOU TO ALL BUYERS AND BIDDERS IN OUR SALE.
We greatly appreciate the support of everyone involved. Please let us know if we can help with any questions in the future.
---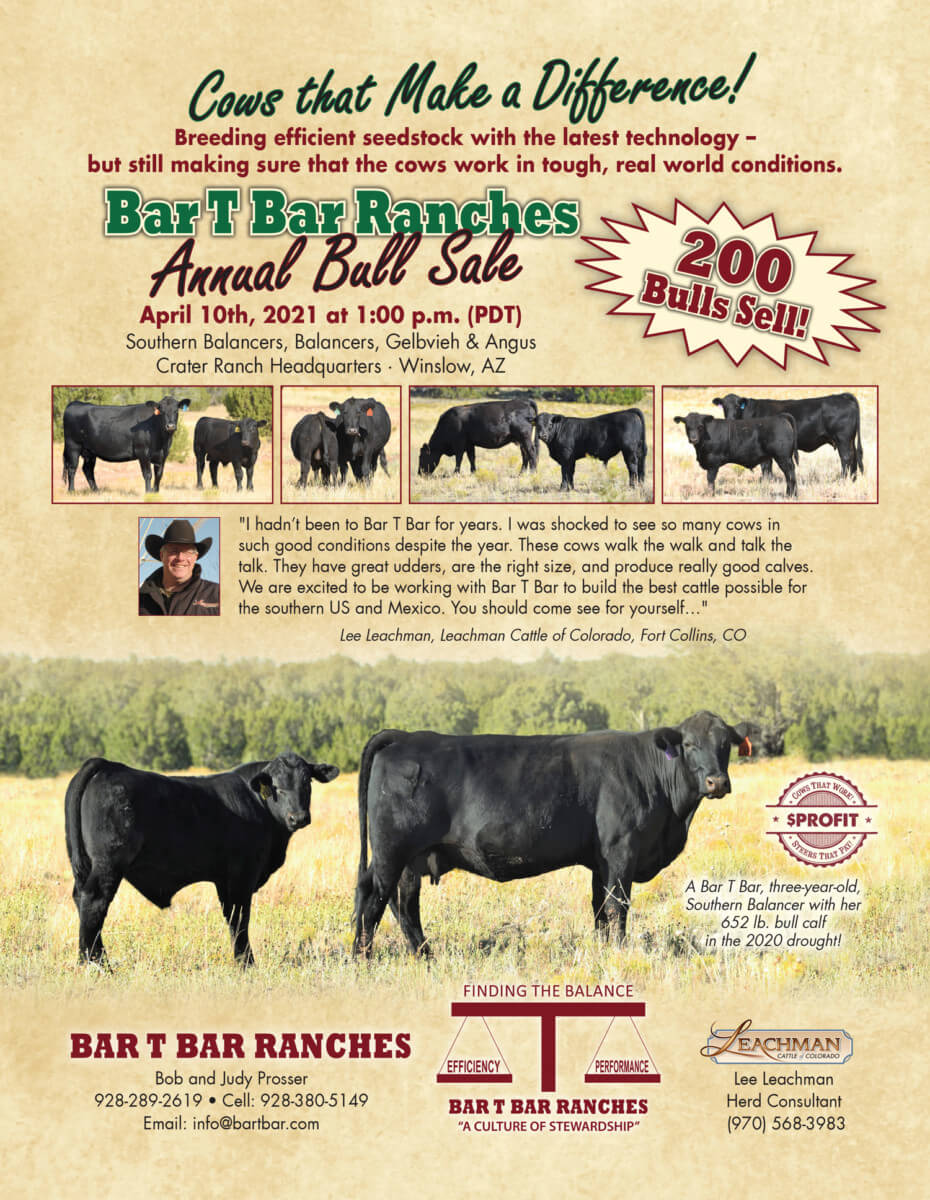 Bar T Bar Ranch uses the advantages Mother Nature gives us while minimizing the impacts of variable rainfall. Here in the arid Southwest, our success depends on the ability to be flexible managers. Hybrids provide the simplest, most effective way to achieve heterosis — which means enhancing calf survival, breeding ability during drought conditions, efficiency on grass and in the lot, carcass yield, and quality grade. In addition to Angus and Balancer bulls and females (both black and red), the Bar T Bar offers the new Southern Balancer bulls: Balancer X Brangus Balancer X Beefmaster Balancer X SimAngus
Sign Up for Our Mailing List ---
Highest selection of HIGH RANKING BULLS in the Country.  The entire bull offering averages:
• Top 15% for Marbling and Average Daily Gain
• Top 20% for Calving Ease Direct and Birth Weight
 • Top 25% for Residual Feed Intake, Feedlot Profit Index, and Efficiency Profit Index
Website Design By Ranch House Designs, Inc.