Bar T Bar Ranches
Why We Are Here
---
Bar T Bar Ranch raises Southern Balancer, Balancer, Gelbvieh, and Angus females and bulls that thrive in the Southwest, and arid parts of the U.S. and Mexico. Bar T Bar is the leading 2021 breeder of Dams of Merit and Distinction in the Gelbvieh breed. We breed efficient seedstock with the latest technology – but still make sure they work in tough, real world conditions. Bar T Bar cows produce highly fertile, efficient-sized cows that breed up and wean a high percentage of their own body weight.

Bar T Bar bulls work in some of the toughest conditions in North America. They specialize in soundness and fertility –with added heterosis, optimal growth, and strong carcass merit. We measure feed efficiency and have been doing so for over 10 years. Our Bar T Bar bull sale is the second Saturday in April every year at the ranch. We are located in northern Arizona, between Winslow and Flagstaff, just off I-40.
---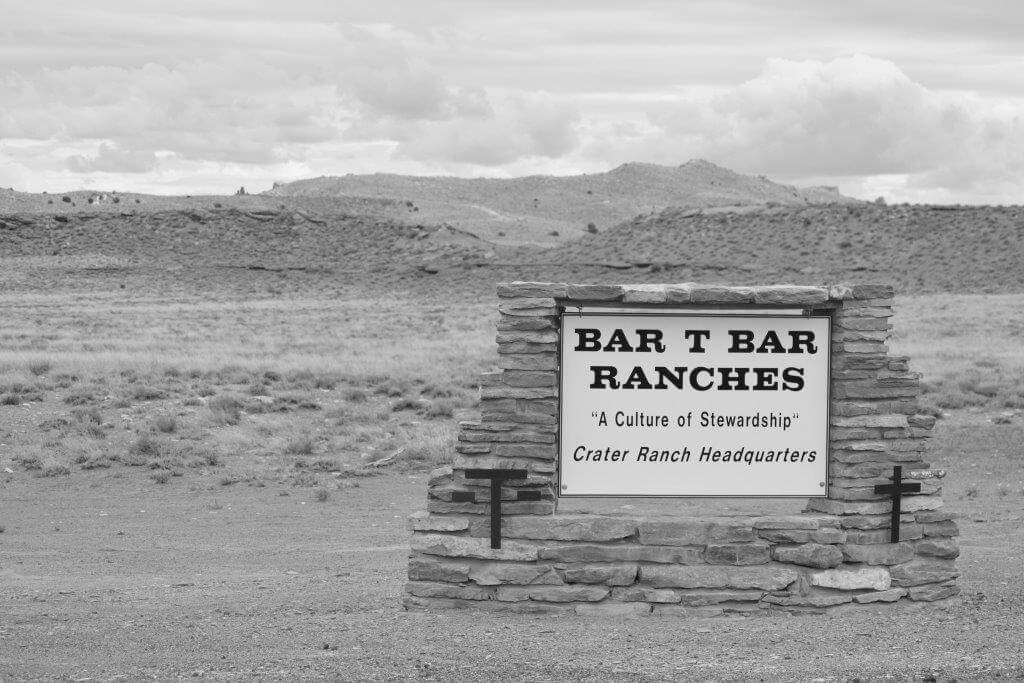 ---
Annual Bull Sale
April 8th, 2023 at 1 pm
---
THANK YOU TO ALL BUYERS AND BIDDERS IN OUR SALE.
We greatly appreciate the support of everyone involved.
---
---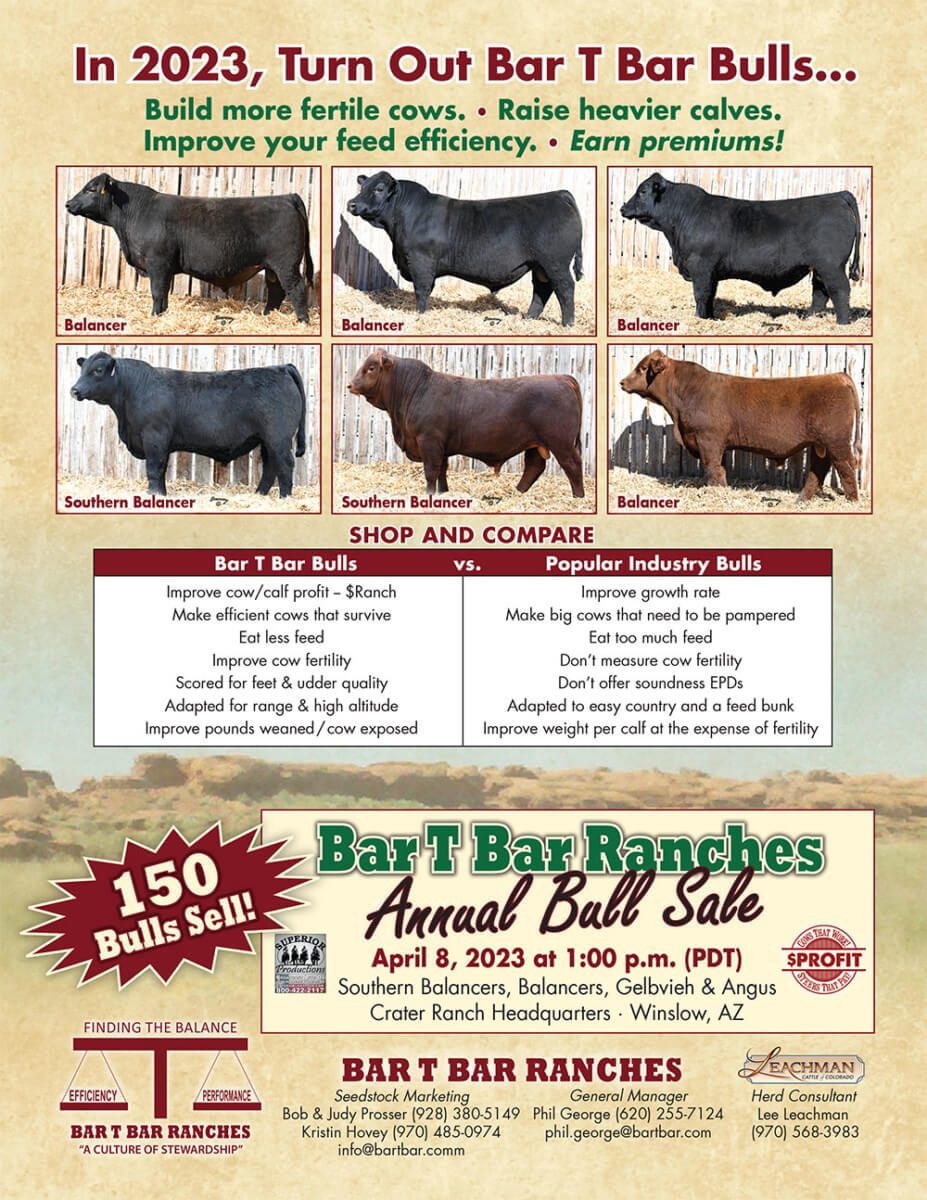 ---
---
The Bar T Bar Ranch's Mission
---
---
The Lord has blessed us with a unique and rewarding lifestyle and a long family tradition of taking care of the land and livestock. In gratitude,we do not take lightly these stewardship responsibilities. We take pride in producing quality Seedstock and quality beef for the consumer, which in turn, provides for our economic sustainability. Our relationships are built on trust and integrity. We strive for a quality of life that promotes life-long learning and excellence in our industry. We foster a culture of stewardship.
Bar T Bar Ranch uses the advantages Mother Nature gives us while minimizing the impacts of variable rainfall. Here in the arid Southwest, our success depends on the ability to be flexible managers. Hybrids provide the simplest, most effective way to achieve heterosis — which means enhancing calf survival, breeding ability during drought conditions, efficiency on grass and in the lot, carcass yield, and quality grade. In addition to Angus and Balancer bulls and females (both black and red), the Bar T Bar offers the new Southern Balancer bulls: Balancer X Brangus Balancer X Beefmaster Balancer X SimAngus
Sign Up for Our Mailing List ---
The Prosser Family
P.O. Box 190
Winslow, AZ 86047
Bob Prosser: 928-380-5149 
info@bartbar.com
Seedstock Herd Manager, Kristin Hovey
970-485-0974
kristin@bartbar.com
Bob was awarded the
"2017 Breeder of the Year"
by the American Gelbvieh
Association
---
Highest selection of HIGH RANKING BULLS in the Country.  The entire bull offering averages:
• Top 15% for Marbling and Average Daily Gain
• Top 20% for Calving Ease Direct and Birth Weight
 • Top 25% for Residual Feed Intake, Feedlot Profit Index, and Efficiency Profit Index
Website Design By Ranch House Designs, Inc.