Females
The #1 or #2 breeder and owner of Dams of Merit and Dams of Distinction in the U.S. — for 20+ years running!
---
Of our eligible cows, 111 head earned the honor of a Dam of Merit or Distinction. This makes the Bar T Bar Ranch the largest breeder and owner of Dams of Merit and Distinction — and we do it in less than 12-inch rainfall country with minimal inputs.
Bar T Bar offers commercial replacement Balancer and Southern Balancer females in volume numbers each fall. Heifers start calving March 1st. They are bred to easy-calving Black and Red Angus bulls. Call us in mid to late summer to insure we will have what you need.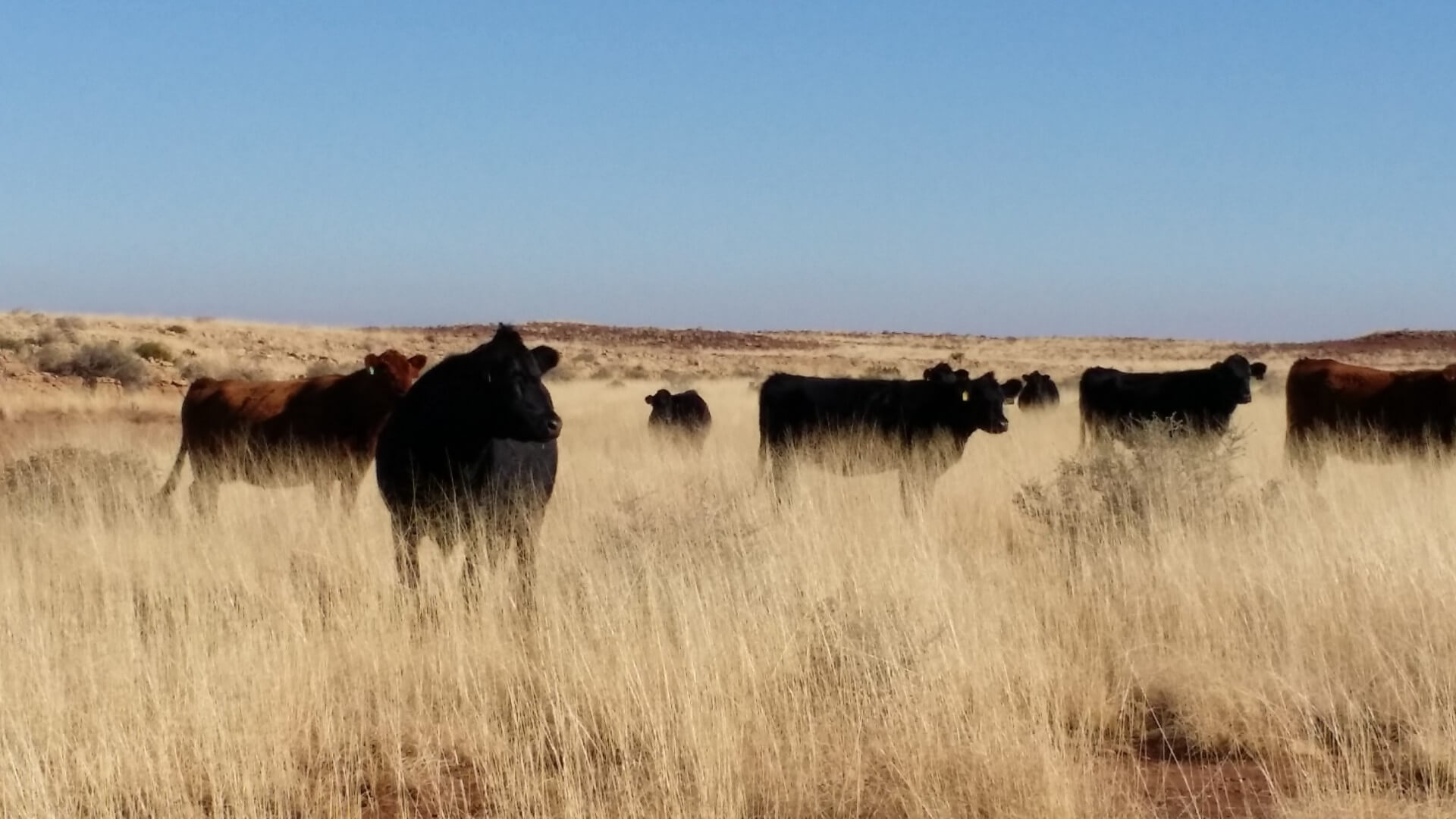 "Thanks for taking care of the delivery of the bred heifers. They are nice! We worked them yesterday, and it was nice to have cattle that handle well. They have big footsteps to follow as the heifers we got from you last year weaned 600 lb. calves and every one of them bred back." — Dave Kaess, Kaess Cattle Co., La Junta, CO
Available on or around
 October 1, 2023

: Private treaty replacement heifers
Volume numbers
Bred yearling Balancer and Southern Balancer heifers
A.I. and natural service
Bred to calving-ease Angus and Red Angus bulls
Call early! ---
The Prosser Family
P.O. Box 190
Winslow, AZ 86047
Bob Prosser: 928-380-5149 
info@bartbar.com
Seedstock Herd Manager, Kristin Hovey
970-485-0974
kristin@bartbar.com
Bob was awarded the
"2017 Breeder of the Year"
by the American Gelbvieh
Association
---
Highest selection of HIGH RANKING BULLS in the Country.  The entire bull offering averages:
• Top 15% for Marbling and Average Daily Gain
• Top 20% for Calving Ease Direct and Birth Weight
 • Top 25% for Residual Feed Intake, Feedlot Profit Index, and Efficiency Profit Index
Website Design By Ranch House Designs, Inc.